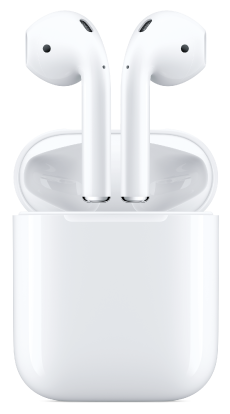 Get the best Black Friday deals on iPhone and accessories at IT&E
This year, Black Friday is starting early at IT&E and you don't want to miss out on huge deals and savings, especially on iPhone.
There's an iPhone for everyone – from the iPhone 13 Pro or Pro Max models for photo enthusiasts to the iPhone 13 for best all-around performance and the iPhone 13 mini for big power in a smaller, more affordable package. With accessories like AirPods, the iPhone experience reaches another level.
Whether you're upgrading your iPhone or getting your first iPhone, head to IT&E for great deals.
Remember: the best things on
Black Friday are FREE
Bring home the AirPods with Charging Case (2nd Generation) for FREE when you purchase any iPhone on the Unlimited plan with a 24-month term. Yes, that's ANY iPhone, including the iPhone 11, iPhone 12 family and the new iPhone 13 family!
Check out our collection of iPhones to see what's available.
Hurry! This offer is available while supplies last or from November 22 to 30.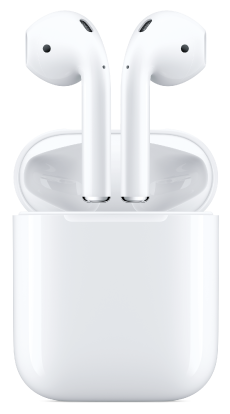 Frequently Asked Questions
What is this promotion?
Until November 30, 2021, purchase any of the iPhones available at IT&E and receive a free Airpod 2nd Generation with charging case when you sign up on the $80 Unlimited Plan 24 months contract.
Activate within the promo period and you will also get your Activation fee waived!
Bring your number over and receive $50 Port-in credit that can be applied towards your account.
Offer valid until supplies last.
What are the promo terms and conditions?
Available for new activations or renewals
Valid only with $80 Unlimited and $55 40GB Standard Postpaid plan
24 months contract required
Available online and instore
Available on Guam and CNMI
Residential accounts only
This promo is not valid with Special Group discounts and affiliate discounts
Offer valid with the purchase of the iPhone 11, 12, 12 mini, 12 Pro, 13, 13 mini, 13 Pro and 13 Pro Max
Offer valid with Pacificpoints
Subject to credit check policies
What is the Port-in Credit
You can transfer your number (port in) from your previous wireless provider to IT&E and enjoy $50 off your next monthly statement. The port-in credit will be applied to your next monthly statement only. It cannot be exchanged for cash, applied to your phone purchase or applied to your deposit.
What is PACIFICPOINTS?
PACIFICPOINTS is the loyalty program that lets you do more and get more. Turn your everyday purchases into free fuel at Shell, free items at Foody's Guam, rebates on your IT&E bill, and United MileagePlus miles.
Earn two (2) points for every dollar on a wireless plan on a 12- or 24-month agreement; or one (1) point for every dollar on a month-to-month wireless plan.
Earn one (1) point for every $1 spent at any Shell stations and one (1) point for every $1 spent at any Foody's location.
For more information about PACIFICPOINTS visit pacificpoints.com.
How can I get bonus PACIFICPOINTS for rewards?
After you enroll in PACIFICPOINTS, be sure to link your IT&E account to start earning points right away. You can link your IT&E account in any of the following ways:
Log in to your PACIFICPOINTS account and update your profile with your IT&E Account number; OR
Log in to your IT&E Online Billing Account under "Product & Services." Select "IT&E Rewards" from the drop-down list; OR
Text PP <space> <PACIFICPOINTS ID number> (Example: PP 1234567890123456) to 3282 using your IT&E mobile number.
Your bonus points will be added to your account in 1 to 3 business days.
Enjoy the benefits of being an IT&E subscriber
Take advantage of additional savings with Trade-in and other credits
Trade in the phone you have for the one you want.  And it doesn't have to be an iPhone. IT&E's Trade-in Program accepts more phone models than any other phone Trade-In program in the area. Once you trade in your phone, you'll get a credit that can be used to purchase a new device. If you have any remaining credit after you get your new phone, you can use it for accessories.
See how much credit you can get for your old phone.
Plus, if you're switching from another provider during the promo period, IT&E will give you a $50 Port-in credit when you bring your number with you to IT&E and the $15 activation fee will be waived.
Reward yourself all year around with PACIFICPOINTS
With PACIFICPOINTS you can easily earn points that can be redeemed for discounts on Shell fuel, vouchers at Foody's Guam, rebates on your IT&E bill, and United MileagePlus miles. You can even use PACIFICPOINTS to make purchases at Shell, Foody's Guam, and IT&E. Enjoy even more perks as you earn more points and reach elite membership tiers, like free carwashes at Shell Guam every month, 6% off Shell fuel, discounts on phone accessories at IT&E, and more.
Sign up for PACIFICPOINTS for free to start earning points. Plus, sign up before December 31, 2021 for the chance to enter the One Million PACIFICPOINTS Giveaway.