At IT&E you'll find the best possible internetexperience at an affordable rate.
Enjoy your life at home with an Amazon Echo Dot
and Fast, Reliable Internet
At IT&E you'll find the best possible internet experience at an affordable rate. You'll also find smart devices that use the internet to elevate your life, like the Amazon Echo Dot equipped with Alexa, a voice-activated virtual assistant.
Alexa can do more than tell you the weather or tell you jokes. She's a virtual assistant that can make your life easier. When Alexa and other smart devices are powered by a fast, reliable network like IT&E, you will spend less time doing tedious tasks and more time relaxing with loved ones.  
Upgrade your life with a
FREE Amazon Echo Dot
For a short time only, sign up for ANY new Internet Plan and get a FREE Amazon Echo Dot. If you're already a subscriber, you can get 15% off the Amazon Echo Dot.
 It's the perfect pair – a virtual assistant to make your life easier and a Home Internet Plan that keeps you connected to who and what matters most to you!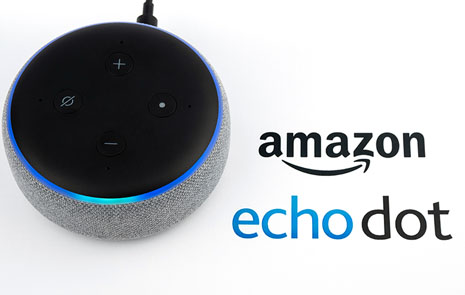 Stay organized at home and on the go
Benjamin Franklin is quoted as saying, "For every minute spent organizing, an hour is earned."  Now think of how many hours you'll earn by letting Alexa do ALL the organizing for you.
Alexa supports iCloud, Google Calendar and Microsoft Outlook. It can schedule meetings with your contacts, create tasks and set reminders. Not only will you be able to get your reminders for appointments, meetings and tasks while you're home, you can also get reminders on your mobile phone.
If you have a 3-Service Internet Bundle which includes mobile phone services, Alexa will keep you organized at home and on the go.
Control your other connected devices
Imagine that everything in your home is voice-activated – your security cameras, lights, televisions and household appliances like a robot vacuum cleaner, coffee maker or more.
If you have more than one Amazon Echo smart speaker, you can also use the device to "Drop In" to another room to speak to whoever is in the room or turn on music in another room.
All you will have to do to control any device is simply ask Alexa.
This is more than possible if all your smart devices are connected to a reliable network and you have an Amazon Echo Dot.
Check out our collection of devices at our online store and get 10% Off when you use the discount code DISCOUNT 10 upon checkout.
Listen to your favorite
music or audio book
Not only is the Amazon Echo Dot equipped with Alexa, it's also a quality speaker perfect for playing upbeat music to start your day or an audiobook as you're winding down for bed.
With a fast, reliable internet to stream your audio content, you'll be able to set the mood in your home to exactly what you want.
Enjoy the extra perks
with PACIFICPOINTS
Yes, there's more!
When you sign up for your Home Internet Plan and FREE Amazon Echo Dot, ask about our reward program, PACIFICPOINTS.
With PACIFICPOINTS, every time you pay your IT&E bill or fuel up at Shell you'll earn points that can be redeemed for discounts on fuel at Shell, rebates on your IT&E bill, and United MileagePlus Miles. You can even use your PACIFICPOINTS to purchase IT&E handsets and accessories or Shell fuel
Membership is completely FREE!
Learn more about it here.
Frequently Asked Questions
How long is this promotion valid?
This promotion is valid from October 4 – 29, 2021 or while supplies last.
What are the requirements to receive a FREE Amazon Echo Dot?
New activations, upgrades, eligible renewals

Upgrades include:

Home Phone only to any Internet bundle plan

Eligible renewals on any 3-Sevice Home Internet Bundle
Minimum 12-month agreement required for a 3-Service Home Internet Bundle
CNMI residential customers ONLY

Eligible for Lifeline Program subscribers
Eligible for EBB program

Not eligible for relocations or mobile data upgrade
Standard credit policy applies
I am an existing Internet customer; can I get a FREE Amazon Echo Dot?
If you already have an IT&E Home Internet Plan, you can purchase an Amazon Echo Dot for 15% OFF! That's only $58.65.
What if I decide to terminate my internet service?
If your internet service is terminated within 30 days of receiving the FREE Amazon Echo Dot you will be charged the full retail price for the device.
Can I exchange in the Amazon Echo Dot for another device?
The FREE Amazon Echo Dot cannot be exchanged or traded for cash value.
Enjoy the benefits of being an IT&E subscriber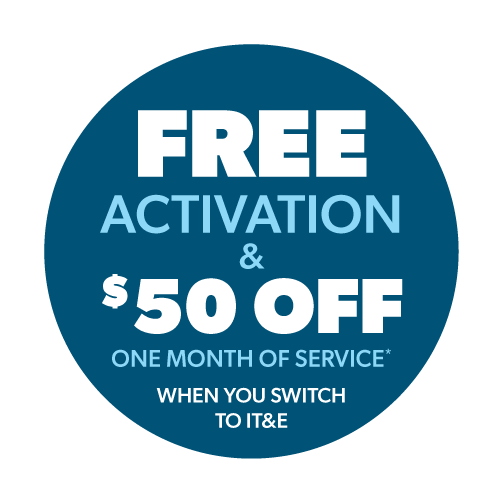 Postpaid Service
Every postpaid plan includes unlimited local talk and text, with the option to add unlimited long-distance calls to the US for only $10 a month. Select your data bucket: UNLIMITED, 10GB, and 5 GB. Great plans are also available for families, like our Share Plan and UNLIMITED+. Already have a phone you love? Keep it and sign up for a Bring Your Phone Plan and enjoy more data!
On top of our affordable rates, if you're a teacher, student, veteran, member of the military, or a first responder, you're eligible for special discounts on your monthly plan!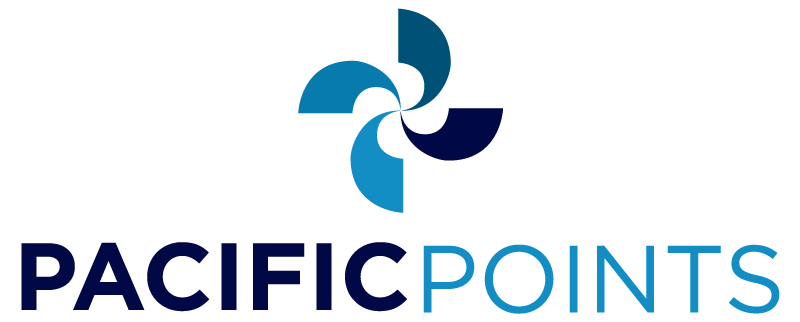 Plus, as an IT&E subscriber you can earn rewards for travel, fuel and discounts on your IT&E bill when you sign up for PACIFICPOINTS – our all-new loyalty program!