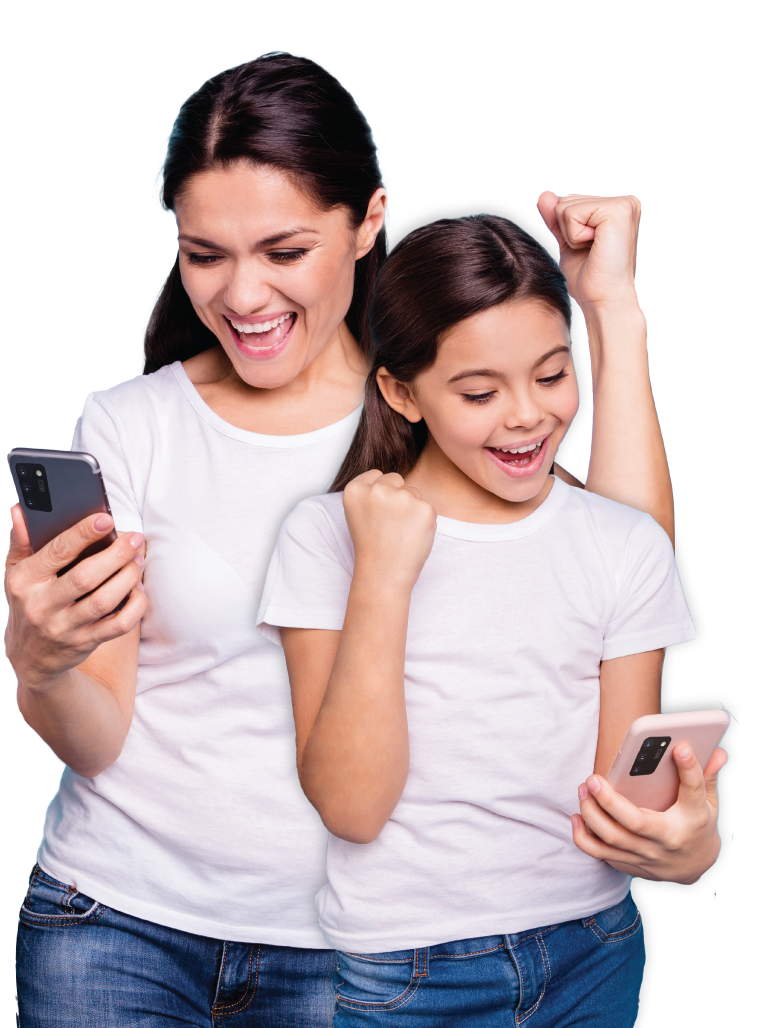 Load up and WIN a gift for Mom, Dad, and Grad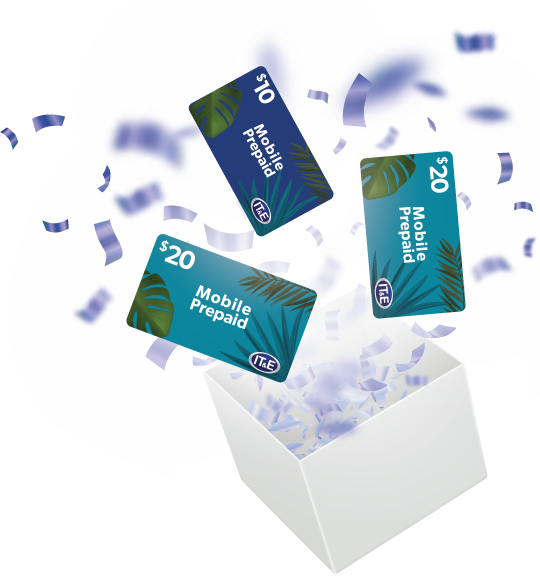 Load up and WIN a gift for Mom, Dad, and Grad
Don't miss out on the chance to WIN a gift for your Mom, Dad, or Grad in IT&E's Prepaid Raffle!
Purchase and activate load for entries to WIN a $100 gift certificate for a day of pampering for Mom, a handy gift for Dad, or a graduation dinner for your loved one.
The more load, the more chances to win!
Guam and CNMI subscriber will get 1 entry with every $10 Prepaid load purchase and activation made from May 1 to June 30, 2022. Guam subscribers will also get 2 entries with every $20 Prepaid load purchase and activation during the entry period. Shop for load online, in-store, and wherever IT&E Prepaid Cards are sold.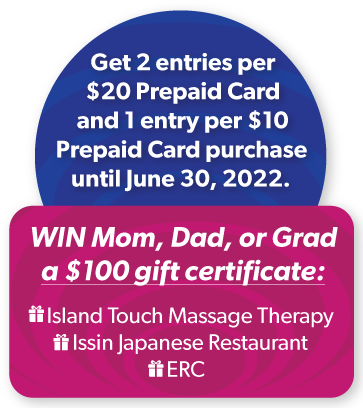 FREQUENTLY ASKED QUESTIONS
What is the new prepaid raffle?
Win a gift for MOM, DAD, & A GRADUATE! IT&E will be raffling away awesome prizes when you purchase Prepaid load online, at any IT&E location or wherever IT&E prepaid cards are available.
How does it work?
Cards purchased and loaded from May 01 to June 30, 2022, will be automatically entered for a chance to win awesome gifts for MOM, DAD, or a lucky Graduate!
How long is this promo available?
Offer valid from May 1, 2022 to June 30, 2022.
What are the gifts the customers can win?
Customers will have the change to win a gift certificate for below:
GUAM PRIZES
MOTHER'S DAY: ISLAND TOUCH MASSAGE THERAPY GC $100
GRADUATION GIFT : Issin Japanese Restaurant GC $100
FATHER'S DAY : ERC GC $100
CNMI PRIZES
MOTHER'S DAY: NAMASTE BEAUTIFUL GC $100
GRADUATION GIFT : KILI Café & Terrace, HYATT GC $100
FATHER'S DAY : ALL STAR SPORTING GOODS GC $100
Can I win more than one prize?
There will be 3 raffle drawings. As long as you have loaded your prepaid card within the eligible dates for the drawings, you will have the chance to win.
Can I still be entered if I purchase cards but do not load?
You must load the cards to be entered into the raffle. If you do not load, we are not able to track the entry.
Will I be able to choose the prize if selected for the raffle?
No, the raffle prizes are specific with the drawing dates.
How will I know if I won any of the raffle drawings?
You will be contacted by an IT&E representative at your Prepaid number.