Be rewarded with as much as 2500 PACIFICPOINTS when you renew your Unlimited or 10GB Data Plan with an excellent credit score!
Renew your plan and earn up to 2,500 bonus PACIFICPOINTS
We're happy to have served you and want to REWARD you for continuing your journey with us. Renew your IT&E plan by November 25 and earn up to 2,500 BONUS PACIFICPOINTS.
PACIFICPOINTS is the rewards program that turns your everyday purchases into rewards. Every time you pay your IT&E bill, fuel up at Shell or make purchases at Foody's Guam, you'll earn points that can be redeemed for discounts on fuel at Shell, rebates on your IT&E bill, vouchers at Foody's Guam, and United MileagePlus Miles. You can even use your PACIFICPOINTS to purchase IT&E handsets and accessories, Shell fuel and items at Foody's Guam.
Membership is completely FREE!
Learn more about it and sign up here.
Here are some awesome rewards you can get with the 2,500 points you could earn when you renew your plan:
•

You're now at a Gold Membership Tier and can enjoy exclusive rewards, including 15% off accessories at IT&E, Beer Falls exclusive offers,
a free fountain drink upsize at Foody's Guam, and one free carwash per month at Shell Guam

•

Redeem for 2,000 United MileagePlus Miles with points left over

•

Purchase fuel at Shell or items at Foody's Guam

•

Pay up your IT&E bill or handset or accessories purchase at IT&E

•

Plus, many more rewards to choose from!
The amount of bonus points you get will be based on the contract term you choose and your credit score level.
How many PACIFICPOINTS will I earn?

 

Renew with 24-month contract

Renew with 12-month contract

Excellent Credit Level Score

2,500

1,000

Good Credit Level Score

500

250

Fair Credit Level Score

100

50

Poor

Credit Level Score

50

25
WIN a prize package
Start out your new term with IT&E as a WINNER.  You could win a Samsung prize package when you renew your plan.
Once you renew, you'll be automatically entered into a raffle to win one of these prize packages:
•

Samsung Galaxy Tab A 8.0 + Samsung Battery Pack +
Samsung UV Sanitizer Box, OR

•

Samsung Buds Live + Samsung Battery Pack
Good luck!
So many more reasons to renew
At IT&E, giving you the best experience starts with excellent customer service every day, all day with multiple ways to get in touch with us. Chat live with a customer service representative on our website or send us a direct message on any of our social media pages. If you prefer a friendly voice, call our Customer Care Center 24/7 at (671) 922-4483 [GUAM] / (670) 682-4483 [CNMI].
You'll find affordable plans that fit your needs, from the only truly Unlimited Data Plan to the budget-friendly $50- and $30-Plans. You'll also find special discounts for military members and their families, veterans, first responders, teachers and students.We want to make our excellent service as accessible as possible so that you can stay connected to who and what matters most.
Enjoy service designed to give you more convenience like online billing so you can pay your bill, view your data usage and account, switch to paperless statements and more any time, anywhere. Shop at our online store for accessories like wireless earbuds, Bluetooth speakers and more to enhance your mobile experience. Plus, find phone cases, charging cables and more to keep your device charged, fashionable and protected. Get 10% off select accessories when you use the discount code DISCOUNT10 at checkout.

We're always looking for ways to better serve you.
Questions?
Want to learn more about how you can get 2,500 BONUS PACIFICPOINTS and be entered to win a prize package? Chat live with a Customer Service Representative or check out the FAQ below.
Frequently Asked Questions
What is this promotion?
Be rewarded with as much as 2,500 PACIFICPOINTS when you renew your plan and if you maintain an excellent credit score!
This is exclusive to current subscribers who will renew on the $80 or $50 plan with 12 or 24 months contract.
The amount of PACIFICPOINTS you will receive is based on contract term you will sign-up on and your current credit score.
| | | |
| --- | --- | --- |
| PACIFICPOINTS REWARDS | 24 mos | 12mos |
| Customer Credit Score Levels | PACIPICPOINTS | PACIFICPOINTS |
| Excellent | 2500 | 1000 |
| Good | 500 | 250 |
| Fair | 100 | 50 |
| Poor | 50 | 25 |
Plus, get a chance to win Samsung products! There will be 2 sets of winners per region:

Samsung Galaxy Tab A8.0 + Samsung Battery Pack + Samsung UV Box (Total Amt: $275)
Samsung Galaxy Buds Live + Samsung Battery Pack (Total Amt: $224

Draw Dates:

November 1 and December 1, 2021
What are the promo terms and conditions?
Available for Renewals only
$80, $65 and $50 Standard or BYP postpaid plans only
12- or 24-month contract required
Available online and instore
Available on Guam and CNMI
Residential accounts only
This promo is not valid with Special Group discounts and affiliate discounts
When will I receive my PacificPoints once I sign-up?
Allow up to 3 business days for your PACIFICPOINTS to reflect in your amount after renewing your contract.
What is PACIFICPOINTS?
PACIFICPOINTS is the loyalty program that lets you do more and be more. Turn your everyday purchases into free fuel at Shell, free items at Foody's Guam, rebates on your IT&E bill, and United MileagePlus miles.
Earn two (2) points for every dollar on a wireless plan on a 12- or 24-month agreement; or one (1) point for every dollar on a month-to-month wireless plan.
Earn one (1) point for every $1 spent at any Shell stations and one (1) point for every $1 spent at any Foody's location.
For more information about PACIFICPOINTS visit pacificpoints.com.
How can I get bonus PACIFICPOINTS for rewards?
Instantly earn bonus PACIFICPOINTS when you take advantage of this offer! Visit pacificpoints.comfor details and to enroll for free.
After you enroll in PACIFICPOINTS, be sure to link your IT&E account to start earning points right away. You can link your IT&E account in any of the following ways:
Log in to your PACIFICPOINTS account and update your profile with your IT&E Account number; OR
Log in to your IT&E Online Billing Account under "Product & Services." Select "IT&E Rewards" from the drop-down list; OR
Text PP <space> <PACIFICPOINTS ID number> (Example: PP 1234567890123456) to 3282 using your IT&E mobile number.
Your bonus points will be added to your account in 1 to 3 business days.
Enjoy the benefits of being an IT&E subscriber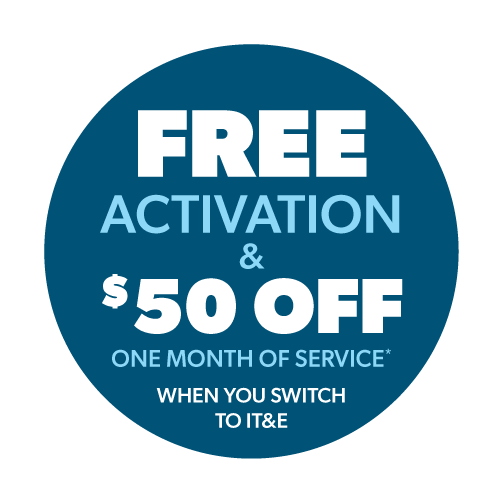 Postpaid Service
Every postpaid plan includes unlimited local talk and text, with the option to add unlimited long-distance calls to the US for only $10 a month. Select your data bucket: UNLIMITED, 10GB, and 5 GB. Great plans are also available for families, like our Share Plan and UNLIMITED+. Already have a phone you love? Keep it and sign up for a Bring Your Phone Plan and enjoy more data!
On top of our affordable rates, if you're a teacher, student, veteran, member of the military, or a first responder, you're eligible for special discounts on your monthly plan!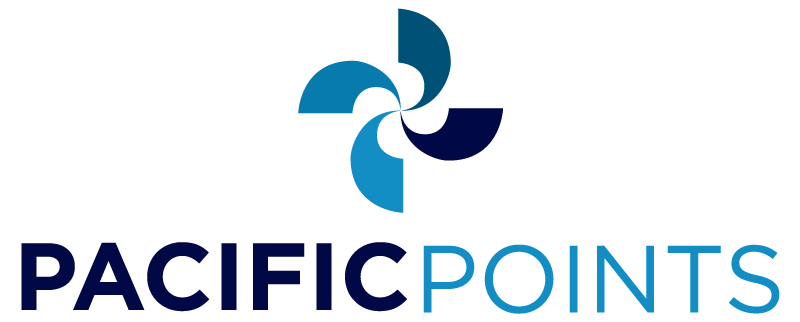 Plus, as an IT&E subscriber you can earn rewards for travel, fuel and discounts on your IT&E bill when you sign up for PACIFICPOINTS – our all-new loyalty program!