Get the phone you want with the IT&E Trade In Program
Your phone gave you years of enjoyment, now it can give you another gift – a new phone through IT&E's Trade In Program!
As long as they are in a reasonable condition that meets IT&E's guidelines, you can trade in select devices for credits toward a new phone. The phone model and condition determine the value of the trade in credits.
Trading in your phone has a lot of benefits!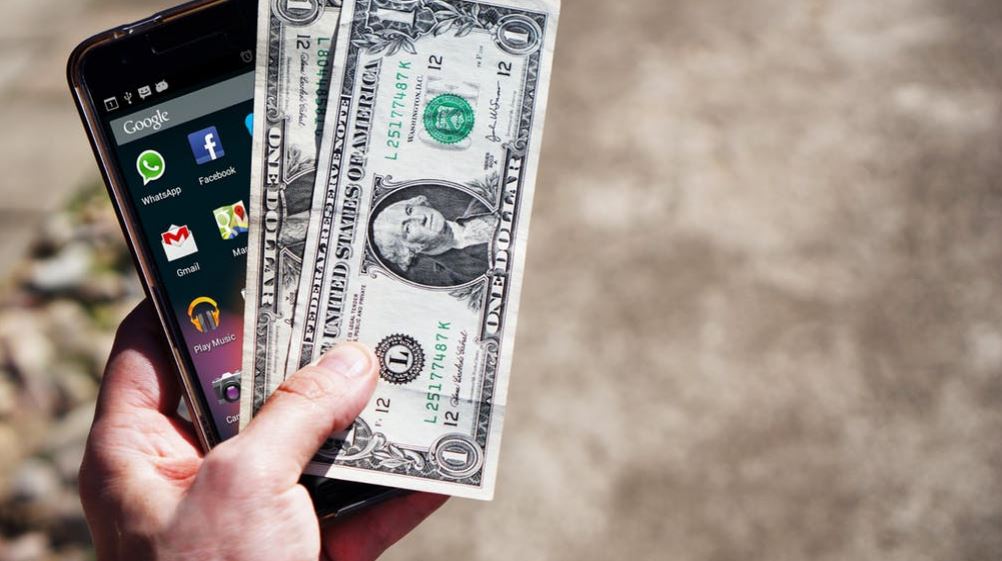 Save money
You can receive up to $675 in credits to go toward a new phone with the IT&E Trade In Program! You invested a fair amount when you first purchased your phone, and when you trade in your phone, you'll get that investment back. Usually if you want your money back, you will have to sell your old phone. Trading in alleviates the stress of selling your old phone.
Though you can only use that credit for a new phone at IT&E, the money you save from having to purchase a new phone can be used to treat yourself.
Upgrade faster
Almost every year, phones get faster, take better quality photos and videos, and are equipped with new features for durability, design, and usability. The IT&E Trade In Program is a great way to get your hands on the latest model without having to pay out of pocket.
The latest phone provides a seamless experience for everything we use our phones for – from capturing memories to staying connected to loved ones, school and work.  In addition, the latest phones are more compatible with the latest security software to keep personal information safe.
Help the environment
You can do your part to reduce electronic waste. The parts from devices that are traded in will be sent off-island to be recycled.  End-of-life plastics and glass are melted down for reuse in manufacturing new products and precious metals are harvested for reuse. Any devices that are still in good workable condition will be refurbished and sent to regions that still have use for them.
You can rest easy knowing that years and decades from now the battery and plastic or metal components of your device won't end up in a landfill.
Find out if your phone is eligible for a trade in
DISCLAIMER: Final diagnosis will be based on actual inspection done in an IT&E store by an IT&E Customer Service Representative.
Frequently Asked Questions
What is the Trade-in Program?
Starting May 12, 2021 , you can now trade in your eligible handset for a credit towards a new handset!
Find out if your phone model is eligible by chatting with a Customer Service Representative online, calling our customer service line or filling out the questionnaire above.
Bring your handset to an IT&E store to be appraised by a Customer Service Representative. The amount of credit you will receive for your handset will be based on IT&E's Device Condition Grading.
How does it work?
Bring your handset to our IT&E store to be appraised.
The amount of credit you will receive for your handset is based on our Device Condition Grading and Pricing.
A minimum of 12-month contract term is required on any postpaid plan to avail of the trade-in program
Existing customers who are not yet eligible for renewal will not be able to avail of the trade-in program.
The trade-in value must be used to purchase a new phone with a contract term. The trade in value is not transferrable or convertible to cash or store credits.
All trades are final. The phone cannot be returned to the customer once it has been traded in.
Only the phone is needed to make a trade in. Phone accessories, chargers, or boxes are not required.
What phones are eligible for trade in?
What are the acceptable conditions of a phone?
A phone must pass the following conditions to be accepted for trade-in:
• Phone must be in the list of eligible models and brands
• Phone must be able to power on and off
• Display screen is functional and not cracked
• No signs of liquid damage, no scratches, no physical damage or cracked screen casing
• Phone must be unlocked, with no security password and is already on factory reset
• Must be in original housing or body with no screen protectors or accessories on its body
• No dents on the body or frame
• Battery health must not be lower than 65% at the time of trade in
• Fully functional and with no issues
What are the requirements to avail of this offer?
• Available for New Activations, Renewals or Existing accounts that want to add a line
• New device must be on a 12-or 24-month contract with any Postpaid plan except BYP
• Available in Guam and CNMI
• Residential only
• This offer is valid on top of Special Group Discounts (Military, First Responder, Student,Teacher discounts or Affiliate)
• Phone must be in the eligible trade in list
• Must pass the pre-determined standard on functionality and physical condition
Enjoy the benefits of being an IT&E subscriber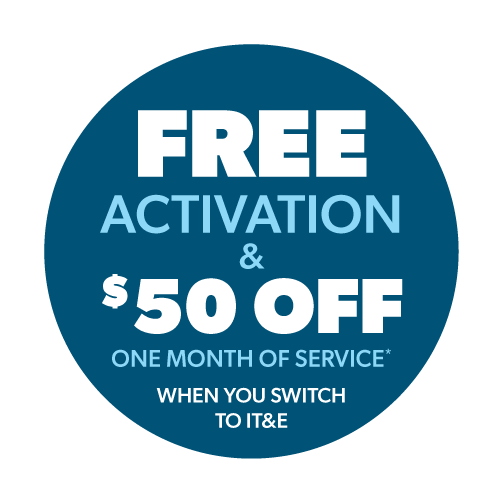 Postpaid Service
Every postpaid plan includes unlimited local talk and text, with the option to add unlimited long-distance calls to the US for only $10 a month. Select your data bucket: UNLIMITED, 10GB, and 5 GB. Great plans are also available for families, like our Share Plan and UNLIMITED+. Already have a phone you love? Keep it and sign up for a Bring Your Phone Plan and enjoy more data!
On top of our affordable rates, if you're a teacher, student, veteran, member of the military, or a first responder, you're eligible for special discounts on your monthly plan!
Plus, as an IT&E subscriber you can earn rewards for travel, fuel and discounts on your IT&E bill when you sign up for PACIFICPOINTS – our all-new loyalty program!