Watch our easy, step-by-step tutorial video and learn more about our new online billing website.
How to access and login to Online Bill?
Using any browser, go to store.ite.net/onlinebilling. 
Enter your new IT&E Account Number and your temporary password. Your temporary password is:  A < Your IT&E Account Number>a< lower case IT&E Account Number>


For example: If your account number is IC

00001

and user name 

IC

00001

your temporary password is A

IC

00001aic00001
Note: Your username must be in all lower case. For example:  AIC00001aic00001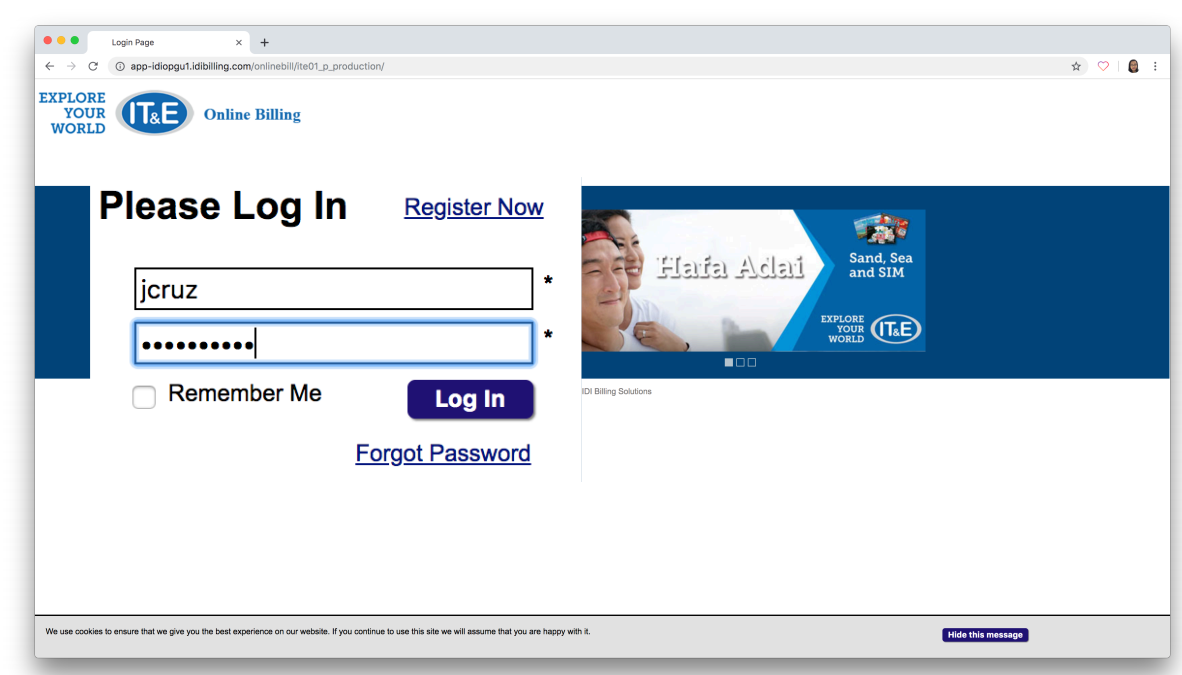 3. Click the "Login" Button to access your Online Billing Account.
How do I get my account number?
All iConnect subscribers were assigned new Account Numbers. To obtain your new Account Number:
Via IT&E Email

All affected iConnect Subscribers will receive a Welcome Email from IT&E that contains your new Account Number and instructions to access Online Bill.
OR
Via SMS

Text "Account" and send it to 3282.
You will receive an SMS reply from IT&E with your new Account Number.