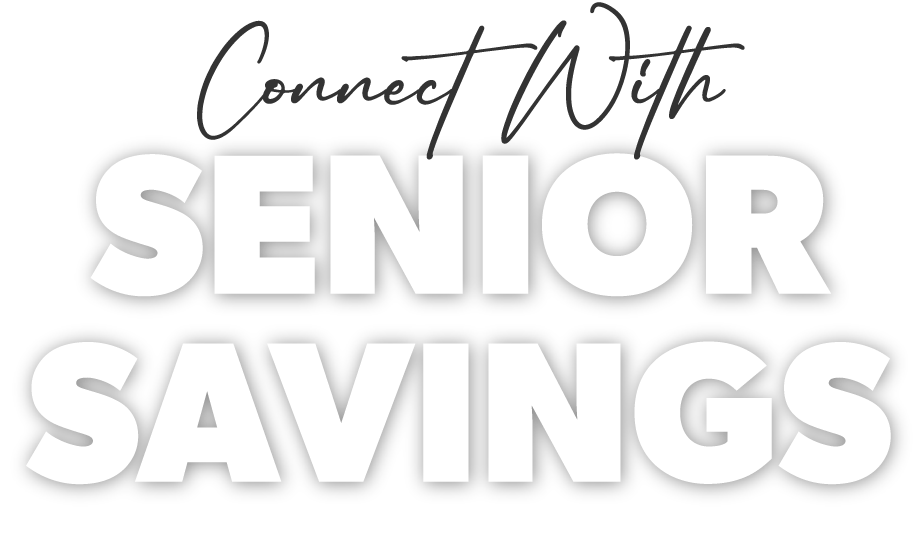 Manåmko' get 5% OFF select plans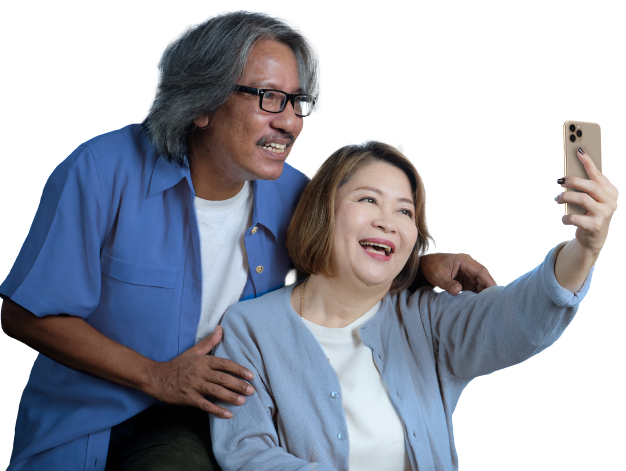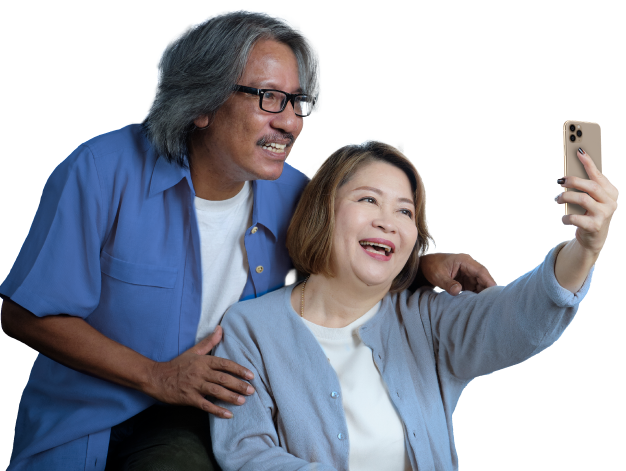 Manamko' Discount and More Savings for Senior Citizens
Staying in touch is affordable for Senior Citizens with a Manamko' Discount on mobile plans and other ways to save at IT&E. With a discount on phone plans designed to give you more value, you can enjoy reliable services on the widest network in Guam and the Marianas.
If you're 55 years old and above, take advantage of special discounts to save on your everyday expenses and free up funds for other activities.
Enjoy 5% OFF Value-Packed Plans
With the Manamko' Discount you'll get 5% OFF your monthly bill on select plans when you sign up for a contract for 12-months or more. You can apply your discount to as many as 2 lines – one for you and one for a loved one!
All plans include UNLIMITED access to social media mobile applications like Facebook, Messenger, WhatsApp, Instagram, Twitter, TikTok, Spotify, KakaoTalk, and WeChat. You'll be able to use these app without depleting your data bucket!
Enjoy unlimited social media and 10GB of data for just $33.25 per a month with the Manamko' Discount. Or choose the 30 GB Plan for just $52.25 per month with the Manamko' Discount. The 30 GB Plan also includes an additional 10 GB of data for hotspot!
Be free from data limits with UNLIMITED data for just $76 a month with the Manamko' Discount. You'll be able to stream your favorite shows, browse the web, and do all the things you love to do online all you want!  
As always, local calls and texts are UNLIMITED.
• Unlimited local minutes
• Unlimited local text
• 10GB Data

• Unlimited local minutes
• Unlimited local text
• 10GB Mobile Hotspot
• 30GB Data

• Unlimited local minutes
• Unlimited local text
• Unlimited Data
Other Ways to Save On Your Monthly Bill
Save even more with government broadband benefit programs, including the Affordable Connectivity Program and the Lifeline Program.
Apply for the Affordable Connectivity Program and get $30 OFF your Mobile, Home Internet, or Bundle Plan. Eligibility is based on participation in government benefit programs or income requirements.  Lifeline Program subscribers are also eligible for this discount.
Under the Lifeline Program, you could be eligible for a discounted Home Internet and Phone Bundle (CNMI only) or Mobile Plan if you participate in certain benefit programs or meet federal income requirements.
To avail of these discounts, you need to apply online on the programs' websites BEFORE signing up for your plan at IT&E. Visit the links below to learn more about the programs and see where to apply:
• AFFORDABLE CONNECTIVITY PROGRAM
• LIFELINE PROGRAM FOR MOBILE PLAN
• LIFELINE PROGRAM FOR HOME INTERNET AND PHONE BUNDLE (CNMI ONLY)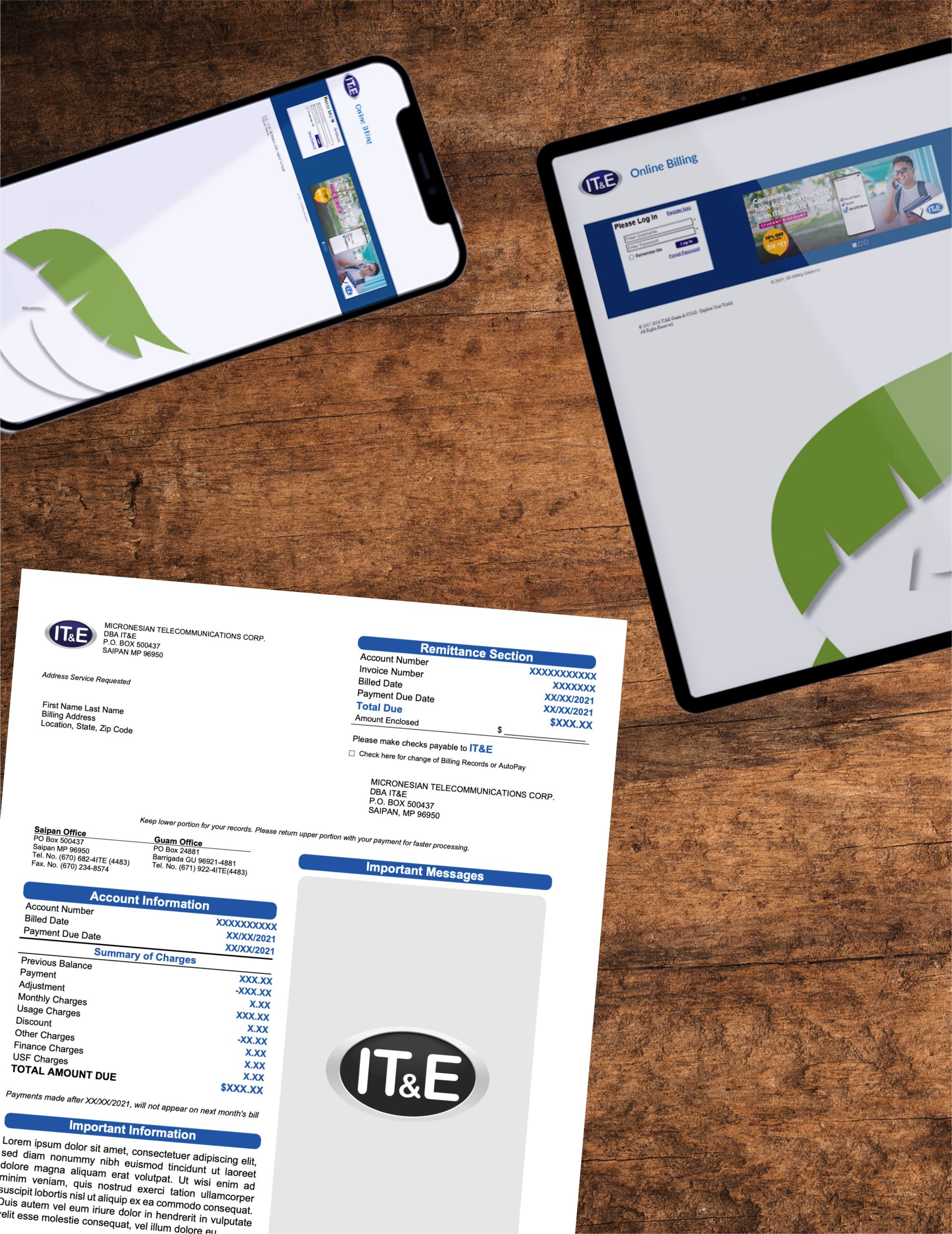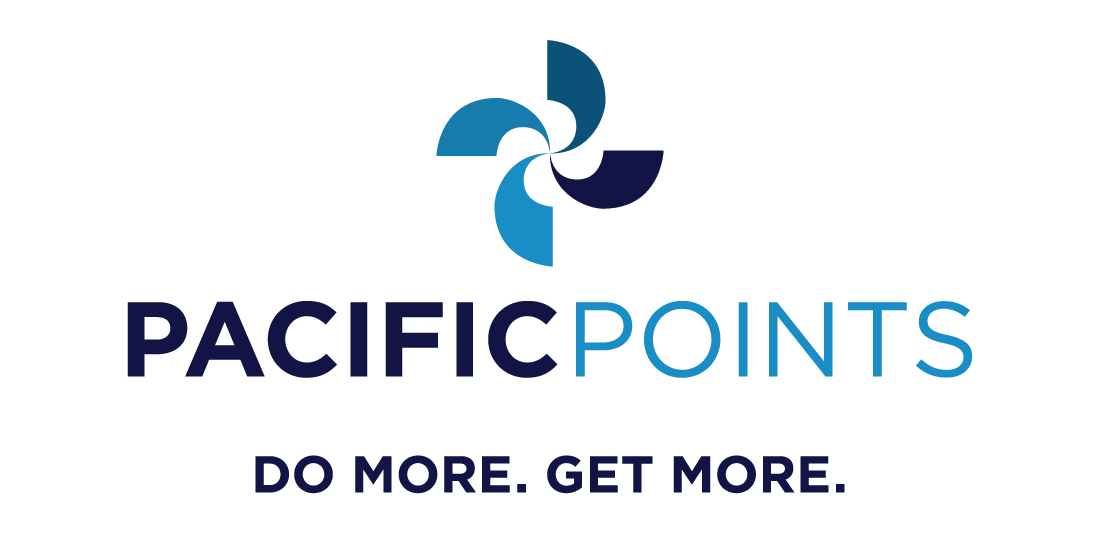 FREE fuel, discounts on your IT&E bill, and more rewards!
Your daily expenses could be earning you reward points that can be redeemed for rebates on your IT&E bill of up to $20, FREE fuel at Shell, food and drink vouchers at Foody's Guam, and United MileagePlus Miles.
The PACIFICPOINTS rewards program is FREE to join and allows you to earn points when you pay your IT&E bill, fuel up at Shell, and shop at Foody's Guam.
Earn exclusive rewards like up to 20% OFF mobile accessories at IT&E, 6% off Shell fuel, free carwashes every month, and more as you earn more points to reach higher membership tiers.
You can even use PACIFICPOINTS like cash to make purchases at IT&E, Shell, and Foody's Guam.
Sign up for FREE today at pacificpoints.com. (link to https://pacificpoints.com/loyalty/home )
Don't forget to link your IT&E and PACIFICPOINTS accounts so you automatically earn points every month when you pay your bill on time.
FREQUENTLY ASKED QUESTIONS
Who qualifies to get the Manamko' Discount?
Any customer who is a Main Account Holder and is at least 55 years old or above may avail of the 5% monthly service discount when they activate new service or renew existing service on a minimum 12-month contract with a minimum $35 plan.
Is there a limit to how many service discounts I can get?
Yes. The Manamko' discount can only be applied to two (2) service lines per account. In addition, both discounted service lines will require their own valid photo ID.
I do not meet the age requirement, but my family member does and is under my account, can I still receive the unit discount?
You may only receive the service discount if the Main Account holder meets the age requirements of being 55 years or older.
Can I avail of this offer with the $25 plan (CNMI ONLY)?
The Manamko' Discount is not available on the $25 Plan. This offer requires a minimum $35 contract plan.
What plans are eligible to receive the discount? Do I have to sign up for a contract to avail of this offer?
The 5% Manamko' Monthly Service Discount is applicable towards the $35 10GB plan, $55 30GB plan, and the $80 Unlimited plan and requires a minimum 12-month contract term.
Can I combine the unit discount with my special group discount?
This offer is not valid with special group discounts (Student, Teacher, Military, First Responder).
How long will this promotion last?
This offer Is an evergreen promotion, meaning it a permanent offer for IT&E subscribers!