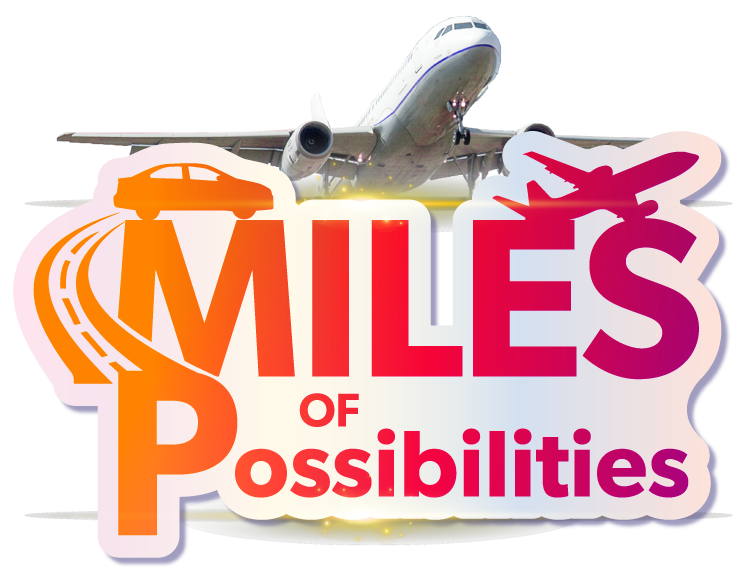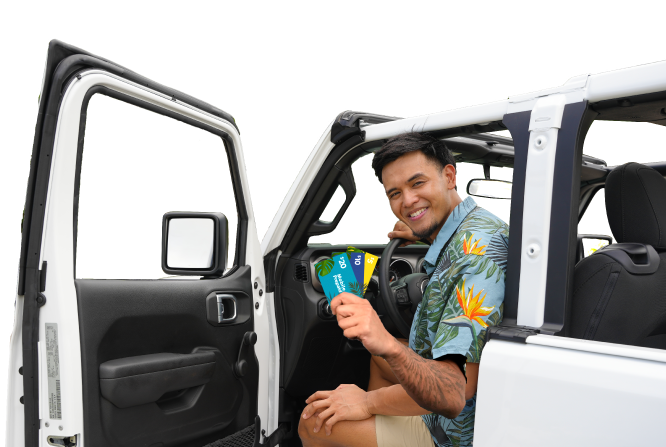 Miles of Possibilities: WIN 60,000 United MileagePlus Miles or $1,000 worth of fuel
You could win your choice between 60,000 United MileagePlus Miles to take the vacation of your dreams or $1,000 worth of Shell gas to fuel your everyday adventures. From May to December 2023, IT&E is giving away these prizes to 2 lucky Prepaid subscribers from Guam and 2 lucky Prepaid subscribers from CNMI every month!
To enter, simply use your Prepaid number to stay in touch with who and what matters most. Before you know it, you'll be making memories in Japan or Korea, soaking in the sun in Palau, or strolling around your island without a care in the world!
Earn entries to monthly giveaways with select Prepaid Transactions.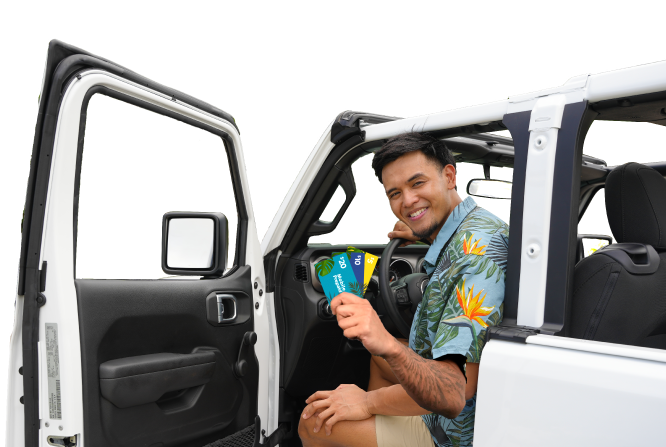 How to Enter
Whether you're going around the world or around the island, don't miss out on your chance to make those wishes come true! There are so many ways to enter and increase your chances of winning.
Earn entries when you make any of the following transactions from May 1 to December 31, 2023:
Activate a Prepaid SIM
**Does not apply to $5 – 2 Day SIM Card
Register your Prepaid number to the Prepaid Portal
Every time you purchase and activate Prepaid cards
**Long distance cards are not eligible
Every time you subscribe to a Prepaid Plan
Text MILES to 3282 from your Prepaid Number
Once you enter, you're eligible to win all the monthly giveaways and can win more than once! Entries in one month will roll over to the next month. The more Prepaid load and plans you activate, the more chances you get to win through the entire contest period.
Your Prepaid number will be automatically entered once you make any of the eligible Prepaid transactions. Winning Prepaid numbers will be randomly selected and notified after the end of each month, so be sure to keep your number active.
Good luck!
TERMS AND CONDITIONS
Entry period from 5/1/23 – 12/31/23. All sales final. Prizes will be awarded via PACIFICPOINTS. Winners will be randomly selected on the 4th day and awarded by the last day of the following month. No purchase necessary. To enter, email a Self-Addressed Stamped Envelope with contact information to 122 W. Harmon Industrial Park Road, Ste. 103 Tamuning, Guam 96913 or drop it off at the IT&E Oleai Store, Saipan or IT&E CPM Department in Harmon. Entries to monthly giveaways must be received by IT&E before the last day of the month. Available at all IT&E locations and participating stores.
FREQUENTLY ASKED QUESTIONS
How long will the promotion be offered?
Offer valid from May 1, 2023 – December 31, 2023.
How does it work?
Customers must purchase and load prepaid cards, activate prepaid sim cards/plans, or register on prepaid portal to be entered into raffle. Extra entries via SMS.
What will the customers win in this raffle?
PACIFICPOINTS:
60,000 UA MILES or $1000 SHELL FUEL – 2 winners per region per month, GU & CNMI
**PRIZE WILL BE AWARDED BY VOUCHER FOR MILES/FUEL, not by PACIFICPOINTS conversion amounts.
Can the customer win more than once?
Yes, customers can win more than once if they receive entries within the period before drawing date.
How will I know if I won?
Winners are to be contacted via their prepaid number via SMS and phone call. Winner will have 5 business days to claim their winnings before a new winner is chosen.
What happens to my entries if I do not win the monthly prize?
All entries automatically roll over to the next month's raffle. The more you participate, the better your chances of winning the next month!
Can customers be entered if they purchase load/sim cards but do not load/activate?
No, customers must load the prepaid cards and activate prepaid sims to be entered into the raffle. If customers do not load/activate, we are not able to track the entry.
What if a customer wins the raffle but does not have a PacificPoints account?
We will be happy to assist the customer in creating PacificPoints account for the rewards to be transferred. Prizes do not have a cash value therefore prizes are only able to be redeemed through a PacificPoints account.
Does the PacificPoints account need to belong to the winner?
Yes, PacificPoints account must be owned by the winner in order to claim their winnings.
How will you know if the person claiming the winnings is the owner of the prepaid account?
If the account is registered on our Prepaid Portal, we will need to just verify the ID of the person claiming the prize.
If not, the person claiming MUST bring in the winning prepaid device/number in order for us to verify and claim their prize. ID will also be verified to ensure that the correct personal information was provided during initial contact.
What if the customer does not receive an entry?
Please verify the purchase/load/activation of prepaid card/sim card or plan or portal registration and email info to below with picture of prepaid load card/sim card, receipt, & customers name & prepaid number.